Start a tax-free investment
If you are investing for the long term, or if you are already paying income or capital gains tax on your existing investments, you can invest in unit trusts via our tax-free investment account and benefit from tax savings on your investment return. It is also a useful product for estate planning purposes. The maximum amount you can put into your account per tax year is currently R 33 000, with a lifetime maximum of R 500 000.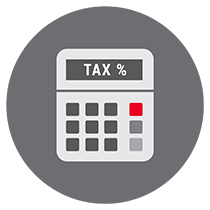 Tax benefits
The interest, capital gains and dividends you earn are completely tax free.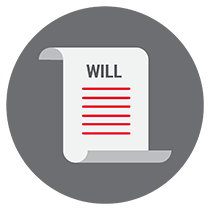 Estate planning
Your investment can be paid to your beneficiaries immediately and there are no executor fees.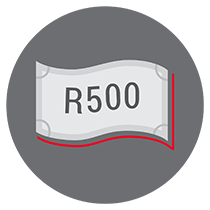 You only need R500 a month
To benefit from our investment expertise, you need a minimum of R500 a month. If you don't want to invest monthly, you can start with a single lump sum of R20 000.
Reasons a tax-free investment may not be suitable for you
If you are

not already paying tax

on your investments, or you are not investing for the long term, the tax-free investment account may not provide significant tax benefits.
You will pay a tax penalty of

40% of any amount you invest above the maximum

of R 33 000 per tax year and R 500 000 over your lifetime. This includes any tax-free investments you may have at different companies. It is your responsibility to ensure that you do not invest more than this maximum, across all product providers.
Compare a tax-free investment to other investment options.
Need to know more? See our frequently asked questions about tax-free investments.
Choose a unit trust that suits your needs
Your investment returns come from the unit trusts you choose. When choosing a unit trust, there is a trade-off between higher potential return on the one hand, and stability and lower risk on the other.
Current legislation limits your investment options to unit trusts that charge fixed fees, such as the Allan Gray Tax-Free Balanced Fund.
Higher risk & return
Higher potential long-term return
Higher investment risk and fluctuation
Stability & lower risk
Stability and low risk
Lower potential return over time
Allan Gray Equity Fund
Potential for higher long-term return, with more significant fluctuation that could last for many years.
Allan Gray Tax-Free Balanced Fund
The version of our flagship unit trust that can be used in a tax-free investment. Provides steady long-term return with moderate fluctuation.
Allan Gray Stable Fund
Less fluctuation with above-inflation return. There may be some fluctuation within a two-year period.
Allan Gray Money Market Fund
Most stability with higher return than bank deposits. May not beat inflation over time but is suitable for short-term needs.