Get an income during retirement
Invest your retirement savings and draw an income, sometimes referred to as a pension, with the Allan Gray Living Annuity. Your investment is into your choice of unit trusts.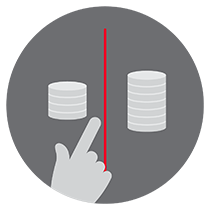 You choose your income
You can choose how much income to withdraw, within the legal limits. You can change your income amount and frequency every year.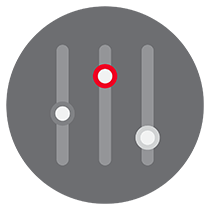 You get choice and control
You choose from our simple range of unit trusts and you can change your selection when you need to, without transaction fees or penalties.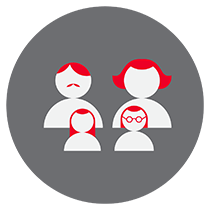 You can appoint beneficiaries
Any money left in your living annuity when you die can be left to your beneficiaries and can be paid immediately, without waiting for your estate to be wound up.
Reasons a living annuity may not be suitable for you
Your income is not guaranteed. It depends on your investment value and the return you earn. If your investment value drops, or you do not earn enough return, you may need to draw a lower income than you would like.
If you withdraw too high an income, your investment might not last.
Investment performance fluctuates over the short to medium term. You take on the risk that your investment will not perform as you expect.
Choose a unit trust that suits your needs
Your investment returns come from the unit trusts you choose. When choosing a unit trust, there is a trade-off between higher potential return on the one hand, and stability and lower risk on the other.
Allan Gray Equity Fund
Potential for higher long-term return, with more significant fluctuation that could last for many years.
Allan Gray Balanced Fund
Our flagship long-term unit trust. Steady long-term return with moderate fluctuation.
Allan Gray Stable Fund
Less fluctuation with above-inflation return. There may be some fluctuation within a two-year period.
Allan Gray Money Market Fund
Most stability with higher return than bank deposits. May not beat inflation over time but is suitable for short-term needs.
Other unit trust options
We are currently limiting allocations to offshore assets for Living Annuity accounts as Allan Gray Life Limited is near to its offshore asset allowance as regulated by the South African Reserve Bank. For more information, please click here.
If you would like offshore exposure, you can invest in the Allan Gray-Orbis rand-denominated offshore unit trusts. These are listed in the "local unit trusts" section on our Latest prices, factsheets and performance page.
We also have specialist unit trusts (the Allan Gray SA Equity Fund, the Allan Gray Bond Fund and the Allan Gray Optimal Fund), which may be more suitable for experienced investors who are comfortable building their own investment portfolio.
If you want to include diversification in your investment strategy, you may also want to invest in unit trusts from other investment managers.
All investment options
View our All investment options page for the full range of our investment products and underlying unit trusts.