Start a basic unit trust investment
You can invest in unit trusts for most of your financial goals, from saving for longer-term needs, to meeting your shorter-term objectives.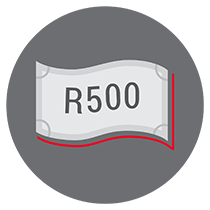 You only need R500 a month
To benefit from our investment expertise, you need a minimum of just R500 a month. If you don't want to invest monthly, you can start with a single lump sum of R20 000 or more.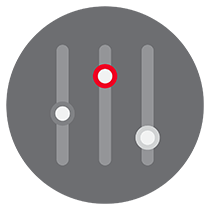 You get easy access and flexibility
You can access your money at any time and make changes to your investment whenever you need to, no transaction fees and no penalties.
Need to know more? See our frequently asked questions about starting a basic unit trust investment.
Sign up to our Investing 101 email series to learn the basics of investing.
Choose a unit trust that suits your needs
We offer a simple range of unit trusts, suitable for different needs. When you choose a unit trust, there is a trade-off between higher potential return on the one hand, and stability and lower risk on the other.
See our frequently asked questions on choosing a unit trust.
Higher risk & return
Higher potential long-term return
Higher investment risk and fluctuation
Stability & lower risk
Stability and low risk
Lower potential return over time
Allan Gray Equity Fund
Potential for higher long-term return, with more significant fluctuation that could last for many years.
Allan Gray Balanced Fund
Our flagship long-term unit trust. Steady long-term return with moderate fluctuation.
Allan Gray Stable Fund
Less fluctuation with above-inflation return. There may be some fluctuation within a two-year period.
Allan Gray Money Market Fund
Most stability with higher return than bank deposits. May not beat inflation over time but is suitable for short-term needs.