Inspired by the Roman aqueducts of old, the Allan Gray Orbis Foundation has spent the last decade developing and fine tuning an entrepreneurial pipeline made up of the Scholarship Programme, the Fellowship Programme and the Association of Allan Gray Fellows. Zimkhitha Peter discusses how, in the same way that aqueducts channelled water throughout a city enabling increased economic opportunities, the Foundation's pipeline is designed to cultivate responsible high-impact entrepreneurs as an economic and social lever for a more equitable and prosperous South Africa. She celebrates the successes of some of the Foundation's Fellows to illustrate the impact of the programme.
The Foundation's initial offering was its Fellowship opportunity, aimed at supporting university students with entrepreneurial potential throughout their degree courses. Once graduated, these successful Candidate Fellows would then move to the Association of Allan Gray Fellows, where their initial careers and enterprises would be nurtured by a community of like-minded individuals committed to life-long learning. Before long the Foundation recognised the need to enlarge the pool from which Candidate Allan Gray Fellows could be selected. The Scholarship opportunity was created to identify high-potential individuals from an earlier age. Learners selected as Scholars would receive an opportunity to attend some of the best high schools in the country, supported by mentoring, leadership and entrepreneurial development throughout their high school careers.
An entrepreneurial pipeline protégé
The Foundation pipeline, which consists of the Scholarship moving through the Fellowship to the Association, will be completed for the first time by Sabelwa Matikinca. Sabelwa started as a Scholar in 2008 and is set to graduate as a Fellow and join the Association of Allan Gray Fellows in the next few months.
Leadership requires one to set aside ego and desire for praise in order to reach a common goal
Her story starts in Port Elizabeth where she was born to parents who made great sacrifices to afford her the best possible education. Her father was a history teacher by day, a taxi driver by night and a pizza delivery man over weekends. Besides getting her into the best school they could afford, they also instilled in her a great sense of responsibility. She took to heart her parents' instruction to have her homework completed by the time they came home and she remembers waking up in the middle of the night at age eight to study or to prepare for the next school day.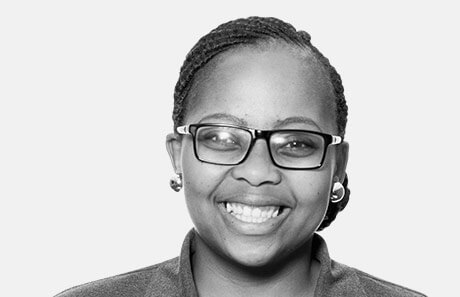 Sabelwa is currently in the fourth year of her BCom Rationum Law degree at Nelson Mandela Metropolitan University. She plans to qualify as both a chartered accountant and a lawyer so that she can create a combined law and accounting firm in South Africa. According to Sabelwa, the development opportunities within the Scholarship allowed her to gain great confidence and learn how to celebrate the daily efforts she made towards reaching her goal. "For the first time in my life I had a community outside my family that genuinely cared for my well-being in all aspects."
The Fellowship opportunity, in turn, allowed her to really get to know herself, what she's passionate about and called to do. Sabelwa views the Foundation's Fellowship Programme as more than a funding opportunity; it is a personal growth programme. Her greatest lesson during her time in the Fellowship "has been learning that leadership requires one to set aside ego and desire for praise in order to reach a common goal – it requires one to be humble."
The Foundation intends that 50% of its Scholars will follow in Sabelwa's footsteps. To date less than 30% of Scholars have obtained the Fellowship. Graph 1 reflects the growth in numbers of beneficiaries overall since 2006.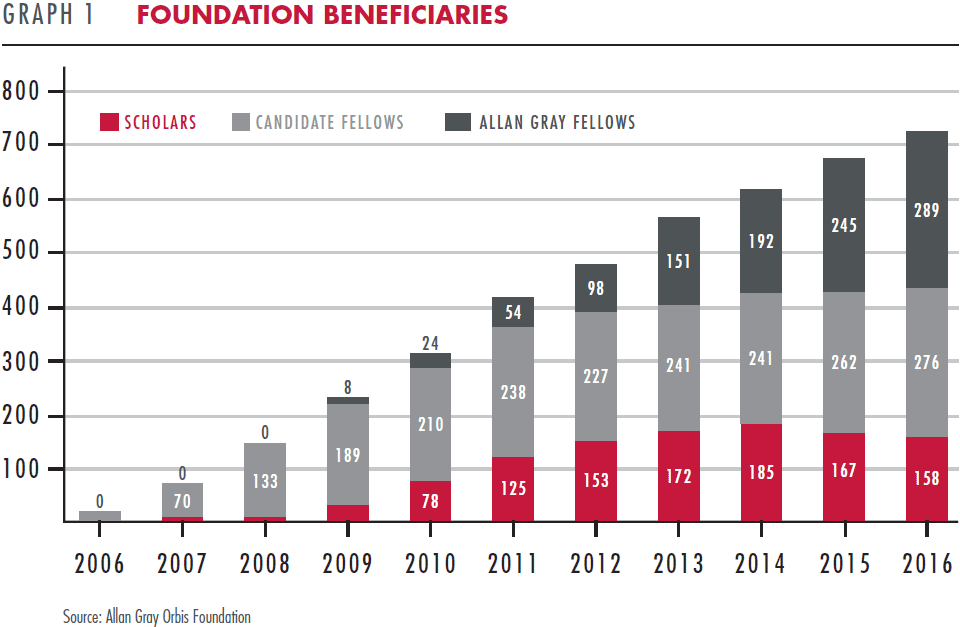 Refusing to make peace with inefficiencies
Many Fellows share Sabelwa's view of the Foundation as a shaper of character. They also often speak of being trained to see solutions instead of making peace with problems or inefficiencies. A quintessential example of how this kind of thinking can lead to a successful business is Maurice Madiba and his venture, Cloud Atlas Investments.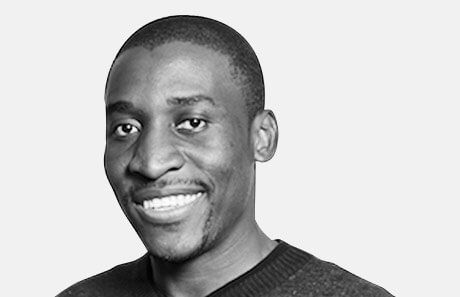 Maurice hails from Randburg, Gauteng, and joined the Foundation as one of the first 20 Candidate Fellows in 2006. He graduated in 2009 with an accounting degree from the University of the Witwatersrand and later completed his Honours through Unisa. His long-cherished vision to deal with financial markets led him to dabble in stock trading. Realising that the stock market was not accessible to everyone, he started developing and executing trading models for the JSE and then turned his attention to African markets.
Despite the high barriers to entry, Maurice is determined to facilitate Africans' participation in Africa's growth and is working to launch a series of Africa-focused index funds (African Market Index, or AMI). AMI will be a grouping of 10 sectoral indices with constituents from 15 selected African countries, as well as a pan-African offering, to allow investors to get exposure to African markets, while reducing some of the country-specific risks. The business is still in its pre-product launch phase.
A relentless will to improve inefficiencies
An Allan Gray Fellow from the Class of 2011 who has put this solution-based view of the world to profitable use is Melvyn Lubega, co-founder of GO1, an e-learning platform. Melvyn first began considering an improved approach to staff training during his tenure at the Boston Consulting Group. Working across a number of countries for a host of clients, he was exposed to different types of training programmes – most of which were inadequate. GO1 was developed to address this issue.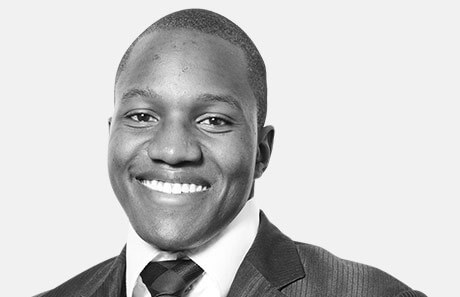 Once registered on GO1, organisations can access their self-developed training content online and in a user-friendly format across any device. They also have the option of selecting existing training content via the platform's marketplace and making it part of their staff members' training portal. GO1 has customers in over 20 countries, across all industries and sizes, with its smallest client having staff numbers of 15 and its largest 55 000. Last year GO1 was selected to participate in Y Combinator at Silicon Valley, one of the most respected accelerators in the world.
With teams already established in Australia, Vietnam, Lagos, Johannesburg, London and San Francisco, GO1 now has its sights set on extending its South African business. Melvyn notes that his relentless will to improve inefficiencies, to see the world not as it is but as the improved version it can be, and then figuring out how to action that improvement, is something he inherited from the Foundation.
The community net worth calculation
All the Foundation's initiatives aim to equip Fellows at each stage of their professional journeys until they are ready to start a sustainable business or social enterprise. The Association of Allan Gray Fellows has a variety of activities that support these potential entrepreneurs. One example of this is the Ventures Portfolio, which aims to make academic and experiential training available to fast-track ideas into validated, investable enterprises.
The current head of the Association's Ventures Portfolio is Sechaba Selialia, founder of Scoody, a fashion and apparel brand established in 2012. The brand's fledgling product is a twist on the traditional scarf and hoody. Sechaba came across a similar item while studying his BCom degree in Economics and Finance at the University of Cape Town. He saw the potential to build a brand around the item and its hip multi-functionality. Four years on and he's celebrating the brand's biggest contract to date: the licence to manufacture and distribute Kaizer Chiefs branded Scoodies nationwide.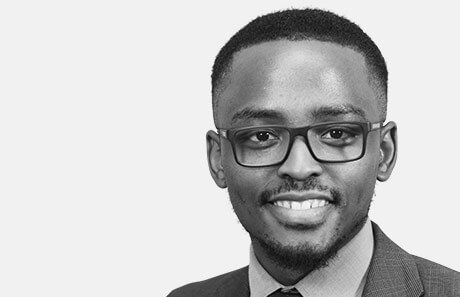 Sechaba describes the experience of becoming a Candidate Fellow of the Foundation in 2009 and graduating as an Allan Gray Fellow four years later as life-changing. He explains that it's not just about the financial benefit; being part of a community of astute entrepreneurs and future change-makers is even more valuable. "A wise man once said that 'your network is your net worth' and [the Fellowship] opportunity certainly increases one's 'net worth' substantially."
The Association is the end point of the Foundation's entrepreneurial pipeline and has the ability, more so than each of its cumulative parts, to activate responsible entrepreneurship for the common good. Its power to do so lies in it being a community of highly engaged individuals, driven by a clear common purpose. History has shown that there is no more powerful vehicle for impact than a small, highly committed group.